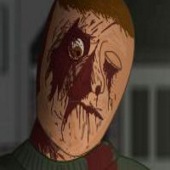 Zombies The Beginning
Genres :
Scary Point and Click
Description:
While locked up in your house, zombies seem to be after you. They are outside trying to get in. Explore your options and try to make it out alive.
Instruction:
Try not to die. Explore and try to get out.
Game Controls:
Use your MOUSE.