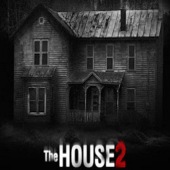 The House 2
Genres :
Scary Point and Click
Description:
In The House 2 Explore a very scary house that has been left alone for decades because stories tell that their are poltergeists in this house. The original family that lived here committed suicide. Many people believe this house is cursed, but not it's time for you to explore and find out the truth.
Instruction:
Click around, find clues and items.
Game Controls:
Use your MOUSE.
The House 2 Walkthrough Youtube Video: