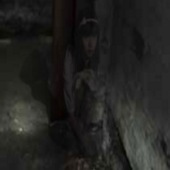 Cellar Door
Genres :
Scary Point and Click
Description:
Cellar Door is one of the best scary escape games on this website. Based on a said to be true story, in this creepy game you have to try to help this ghost girl find all her marbles to discover a secret she wants to share with you. Don't play while you are alone lol. I just love the photo realistic graphics. Have fun.
Instruction:
Find the marbles, click around and solve puzzles.
Game Controls:
Use your MOUSE.
Cellar Door Walkthrough Youtube Video: