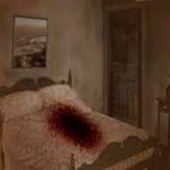 Exmortis
Genres :
Scary Point and Click
Description:
Very popular point and click game, In Exmortis you must explore a mystery of the woods after waking up with a lump on your head. Find shelter in a creepy house full of bloody areas. Is this a dream? or is it something real? find out about escalating horrors that people have been talking about.
Instruction:
Explore, click and be prepared, for a creepy story.
Game Controls:
Use your MOUSE.
Exmortis Walkthrough Youtube Video: