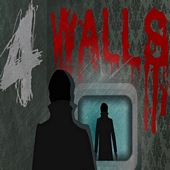 4 Walls
Genres :
Scary Point and Click
Description:
4 walls is a disturbing dark game where you open your eyes to find out that their is nothing but darkness and walls. You need to explore but you are week. You have to find a way out of here.
Instruction:
Keep looking and find the light.
Game Controls:
Use your MOUSE.