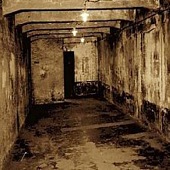 Sacrificium
Genres :
Scary Point and Click
Description:
In Sacrificium you need to focus on one thing, that is to make it out of here alive. You woke up in a dark, cold empty chamber. Your bdy is frozen and head hurts bad. Creepy for sure, there might be something else down here.
Instruction:
Look for clues, items and try to find a way out.
Game Controls:
Use your MOUSE.