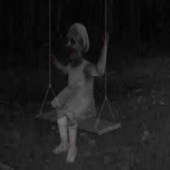 Real Horror Stories
Genres :
Scary Point and Click
Description:
In Real Horror Stories, you are at the entrance to pure evil. Many people have lost their lives here. Good and evil spirits thrive her, some are here to warn you will others want you did. Solve the mysteries of the creepy place and try not to die.
Instruction:
Look around. Click things. Watch ghosts, try to unlock new areas and pass this game.
Game Controls:
Use your MOUSE.
Real Horror Stories Walkthrough Youtube Video: