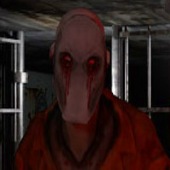 Killer Escape
Genres :
Scary Point and Click
Description:
You have been captured by a killer that will return soon. You need to find a way out and escape from these deranged sick hostage keepers. Do what ever you need to do to survive this underground hell hole.
Instruction:
Try to find a way out. Explore, solve puzzles and click on items.
Game Controls:
Use your MOUSE
Killer Escape Walkthrough Youtube Video: