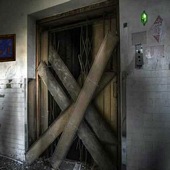 Ather Asylum
Genres :
Scary Point and Click
Description:
A online scary Asylum game that takes place in a real life haunted Asylum called Ather. You have fallen asleep after a ghost hunt when you woke up, you find yourself lost and locked in this place. Explore and try to find a way out.
Instruction:
Look around, find items, try to get out of here, before they get you.
Game Controls:
Use your mouse.