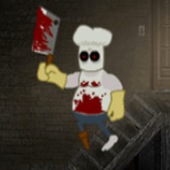 Ice Cream For Free
Genres :
Scary Point and Click
Description:
Ice Cream Free Is one creepy disturbing point and click escape game. pretty darn awesome though. You play as a girl that is locked up in a basement by a deranged man that promised here free Ice Cream if she came in. Instead he locked her up and who knows what his plan is. You must escape and get out as fast as possible.
Instruction:
Click around, figure out puzzles, hide when you need to.
Game Controls:
Use your MOUSE.
Ice Cream For Free Walkthrough Youtube Video: