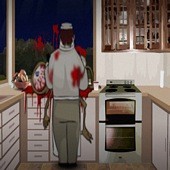 Monster Basement 2
Genres :
Scary Point and Click
Description:
Do whatever it takes to escape from this basement in this game. Your uncle is a sicko chopping up dead bodies in the kitchen. You must find a way out and make it home. This place is sickening and a nightmare to be locked up at.
Instruction:
Click around try to figure out these puzzles.
Game Controls:
Use your MOUSE.
Monster Basement 2 Walkthrough Youtube Video: