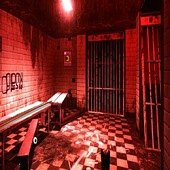 Horror Room Escape 2
Genres :
Scary Point and Click
Description:
In Horror Room Escape 2 You and your friends decided to explore a haunted bungalow. When you walked around the corner your friends were gone and you were locked in, discover clues and try to find your friends and a way out in this creepy escape game.
Instruction:
Click around and find clues.
Game Controls:
Use your MOUSE
Horror Room Escape 2 Walkthrough Youtube Video: