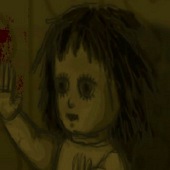 ToyBox
Genres :
Scary Point and Click
Description:
In ToyBox you wake up in a dark basement chained to the wall. You have no idea how you got here. You must find a way to free yourself and make it out of here before it's too late for you.
Instruction:
Click around, find clues and try to break out.
Game Controls:
USe your MOUSE.
Toybox Walkthrough Youtube Video: