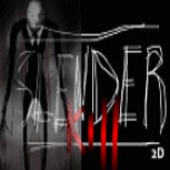 Kill Slender 2D
Genres :
Scary Action,Scary Miscellaneous
Description:
This might be the only chance their is to kill Slender Man. In the darkness you have too shoot Slender 8 times to kill him. The only problem is he will kill you before you kill him and you need more ammo. So be careful and its time to finally kill this terror.
Instruction:
Shoot Slender and find ammo. Run from Slender when he starts to kill you.
Game Controls:
Use ARROW Keys to move. SPACE BAR Key to Shoot.
Kill Slender 2D Walkthrough Youtube Video: