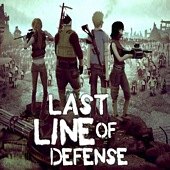 Last Line Of Defense
Genres :
Scary Action
Description:
In Last Line Of Defense you are trapped in a house with other survivors trying to survive a zombie apocalypse. Armed with guns you must defend this house and the other survivors. Shoot them with everything you got. Make sure they all die, you want to live through this.
Instruction:
Its a defense game. Kill everything and upgrade your weapons and stats after each round.
Game Controls:
Use your MOUSE to shoot and select menu items.