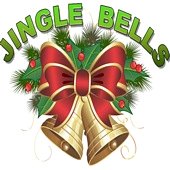 Jingle Bells Reversed
Genres :
Scary Pop Up
Description:
Listen Jigle Bells spoken message when it's played in reversed. For sure this is an act of the devil. Staten owns Christmas day lol.
Instruction:
play jingle bells in reverse, see what happens. Something creepy might pop up. scare children with this game on Christmas day lol.
Game Controls:
Use your MOUSE.
Jingle Bells Reversed Walkthrough Youtube Video: