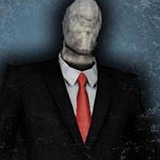 Slender Winter Edition
Genres :
Scary Miscellaneous
Description:
It's winter time around the Holiday season. You are lost in a snowy park. Slender has been stalking you. Get away from him at all costs. Try to find all 6 white pallets to pass this game.
Instruction:
Find the 6 hidden white pallets. Avoid creepy Slender mam as much as you can.
Game Controls:
Use Arrow Keys to move.
Slender Winter Edition Walkthrough Youtube Video: