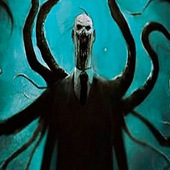 Slender Man Mystery Forest
Genres :
Scary Miscellaneous
Description:
Try to avoid Slender Man at all costs in this game. You are searching for 6 white pellats. When darkness comes around, Slender Man also does. He is evil and does not care who he takes. Kill slender before he kills you.
Instruction:
Run around and find the white pallets. Don't let Slender get you.
Game Controls:
Use W,A,S,D Keys to move. Mouse Button to Look.
Slender Man Mystery Forest Walkthrough Youtube Video: