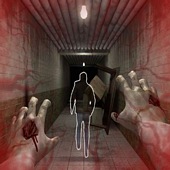 Hell Hall
Genres :
Scary Miscellaneous
Description:
In Hell Hall you have to try to run as fast and far as you can away from these ghouls. Try your best to make it as far as possible. When you are dead it's too late. Try again :D.
Instruction:
Try to run as far as possible.
Game Controls:
Use ARROW KEYS to move, jump and duck.