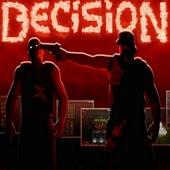 Decision
Genres :
Scary Action
Description:
In Decision Mobs of zombies have taken over the world. Surviving is not an easy task. Without firepower everyone would be dead. Shoot and run, try to make it out alive.
Instruction:
Kill, upgrade and move away from zombies to pass levels, try not to die.
Game Controls:
Use your MOUSE = Walk, Aim and Shoot.